Originally published in India Today
Fifty years of cinema, over 1,500 films, a place in the Guinness Book of World Records, and still going strong—actress Manorama is synonymous with talent that inspires, unparalleled enthusiasm and the unquenchable thirst to constantly experiment with her films. From a heroine to a comedienne and a character artiste, age is no deterrent to this stalwart of Tamil cinema.
She is currently essaying the role of Avvaiyar in a mythological serial. Fondly known as 'Aachi', Manorama talks to Praveena Shivram about her passion for acting.
Q. What does acting mean to you? A. Acting is all that I know! It's my passion and everyday is a learning experience. I am constantly looking to see how I can do something better and that is probably my secret to success.
Q. Which persona did you enjoy playing the most—the heroine, the comedienne or the character artiste? A. All of it. Whatever role I get, I try to give it my best. Unlike the popular misconception though, it is extremely tough to be a comedian. It is not easy to make people laugh. Comic timing and how you deliver dialogues is important and there are quite a few other nuances to it too.
Q. How important is recognition to you? A. Recognition and appreciation are important factors, though it is something I never expected and still don't. I don't act to win an award, but to fulfill my inherent ardour for cinema and acting.
Q. What was the turning point in your career? A. The film Unnal Mudiyum Thambi by director K. Balachander was a turning point, as that was the first time I took on the role of a character artiste.
Q. Which film has been your most memorable one till date? A. There are several films, but if I had to name one, it would be Thillana Mohanambal. That was the film that established me as a good actor. It's a role people still remember me for.
All for laugh
Don't miss 'The Funny Festival' from May 16-25, at the Sivagami Pethachi Auditorium, Alwarpet.
On May 18, the play Laughter Without Frills-4 by theatre group Masquerade will be staged. This comprises four short humorous pieces, with durations ranging from 12 to 40 minutes. Directed by Krishna Kumar S. the play focuses on the script and actors rather than on the sets and props.
On May 23, Theatre Nisha presents Mahendra Sabha, which has been directed by V. Balakrishnan.This is the story of an intoxicated Satyasoma, a poor saivaite belonging to the order of the Kapalikas and his meeting with a monk.
With other plays and workshops planned as well, this will be one theatre event to look forward to. The tickets are priced at Rs 100, Rs 200, Rs 500 and Rs 600 (limited season tickets) and are available at all Landmark outlets. For any further details, call 9841117773 or visit www.ticket-new.com.
Walking Down Memory Lane
St. George's Church came up in 1816 to cater largely to the population of Adyar and Mount Road. Planned by Col. Caldwell and executed by Maj. Thomas de Havilland, both engineers in the Madras army who also worked on civil projects, it was upgraded to the status of a cathedral in 1835. The road leading to the church became Cathedral Road.
Situated next door, and divided into two by the road, was the Madras Horticultural Society which was founded in 1835. It became the Madras Agri-Horticultural Society in 1860. The Woodlands drive-in restaurant, which came up in 1962 on the society's land, was a great attraction. It closed down last month.
An offshoot off Cathedral Road is the Binny Road, so named as it led to several garden bungalows belonging to Binny's, one of the oldest business houses of Madras, now no longer in existence. One of the surviving bungalows, 'The Cloisters', became the home of Stella Maris College when it moved here in 1961.
At the end of Cathedral Road stands the Music Academy. The premier cultural body of Madras acquired this property, which was once a bungalow. The Chola Sheraton stands where a guest house belonging to The Hindu existed. It was there that Gandhiji planned his Satyagraha. A monument outside the hotel commemorates this.

Musical Soiree
Catch music from the 50's to the 80's in a live concert of Western music singers on May 30 and 31. The festival, called 'Summer of Love', has been organised by The Music Academy and features performances by batches of different levels.
To attend the event, and for more on the academy, call Saroop on 9841379494.
Filming Right
A workshop by known documentary makers Annie Bonniel and Chandrika Unni will enable you to learn how to read and understand the different approaches and techniques of a documentary at the Alliance Francaise of Madras, No. 24, College Road. To be held from May 12-16, the fee is Rs 3,500.
Call 28279803/ 28271477 for details.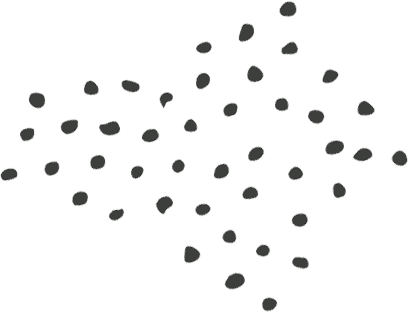 Marina Beach
To say that Chennai is synonymous with the Marina beach is probably an underestimation. It is the soul and identity of the city, and at 12 km long, it is also one of the longest beaches in the world. Clear broad stretches of sand, several statues that line the road along the beach, hawkers and short rides for children; the beach is a haven for all, from fitness freaks, cricket fanatics, to young couples seeking privacy and college students looking for an inexpensive haunt. And during summers, it is a respite from the scorching heat.
With a stately lighthouse at the southern end of the beach, Marina is also home to several fishing communities that live along the shore. "The sea and Chennai are intrinsically connected and Marina is certainly equivalent to the Queen's Necklace in Mumbai," says cultural activist V.R. Devika.

Government Museum
This is where history comes alive. There are exhibits related to archaeology, anthropology, art, zoology, geology, old coin collections and more illustrating the various aspects of life before technology took centrestage. Said to have been inaugurated in 1851 AD, within the College of Fort St. George, courtesy the proposal submitted by the Madras Literary Society, the Government Museum was later moved to its current location in 1854—the Pantheon Complex. With a public library, the National Art Gallery and a theatre to host shows, the complex was where the British elite congregated. Built in the Indo-Saracenic style of architecture that was in vogue then, the museum exemplifies the style with its huge vaulted roofs, overhanging eaves, prominent towers and minarets.
"The museum was built when Madras was the capital of the Madras Presidency (a province set up by the British that covered most of southern India). So, most of the important archeological discoveries are housed here. For example, the spectacular relics of Buddha unearthed in Amaravathi, that is today in Andhra Pradesh, can be found here," says Chithra Madhavan, post-doctoral researcher from the Indian Council of Historical Research. "But I think the bronze collection remains unrivalled, especially the bronze statue of Nataraja," she says.

Valluvar Kottam
He was a nondescript weaver before he attained cult status as Tamil literature's most celebrated writer. Thiruvalluvar was a poet-saint, renowned for the 1,330 couplets he wrote, divided into 133 chapters, and titled it Thirukkural. Considered one of the sacred texts of Tamil literature, Thirukkural is regarded as the purest expression of human thought.
The Valluvar Kottam, built in 1976, pays tribute to this stalwart of literature. Designed as the replica of the famous chariot of Thiruvarur, this 100 metre high chariot carries a life-size sculpture of the poet (39 metres tall). But Valluvar Kottam also has a massive auditorium, known to be one of the biggest in Asia, which can seat up to 4,000 people.
The speciality of the space is that all the 1,330 verses have been inscribed within the walls of the auditorium. And the auditorium itself is said to be built without the support of pillars, due to its unique grid type roofing.
"Every time one crosses the Valluvar Kottam, it is a reminder of the ancient text—it motivates you to read it, if you have not already. Moreover, it introduces the literature of our past, along with providing recreation," says noted writer and cinematographer Chezhiyan.

Iris Productions ‐ Lata Menon
For Lata Menon, a student of mass communication from Sophia, Mumbai, filmmaking was a passion. It found an outlet through her company Iris Productions, which she started in 1996, after the birth of her first child. "I was heading the graphics division at Prasad Video, when I got married to Rajiv Menon in 1993," says Lata.
The husband-wife duo may both be ad filmmakers and have two production houses with different working styles, but their offices are located in the same space. "We have individual clients, and Rajiv and I share a healthy equation. Our office is like an open house, where there are no secrets," she says.
With her first regional ad for Bru, and then her national campaign for Fiesta condoms, Menon today has close to 100 ads in her kitty. "I came at a time when regional advertising was gaining more importance, so the opportunity was just right. It was the beginning of the endorsements culture," she says.
The regional ad for Fanta with Simran for instance, was one of Menon's most popular ads. "My initial years were tough, and once you make a mark for yourself, you need to maintain that standard. The biggest challenge is to recreate a different magic for the same brand. You need to constantly think of new ideas, especially today when we are living in an instant world," she says.
Apart from working with brands like Britannia, Parle G, Odyssey, Spinz, Tata Indicom and Sharon Plywood, Menon has worked on documentary films and a music video called Valparai Vataparai with Shubha Mudgal. "Ad filmmaking teaches you simplicity, how to be brief and communicate well. I think the strength of my films lies in their pace, sensitivity and vibrancy," says Menon who soon plans to direct a feature film.