Originally published in India Today
It's not about the superhuman jumps in air. It's not about prodigious strength, nor about the cinematic notion of taking on 10 guys at a time. Martial arts is the subtle virtuosity of movement, the precision of form and the stranglehold of power that is honed over years of practice. It is as much an art of self defence as an art of inner strength and energy. And Chennai women are making the most of the options the city has to offer.
The first on the cart are Shaji John's kalaripayattu classes. Inconspicuous and yet unambiguous in its presence, the space where they are held is perfectly located by the beach. It sets the tone for one of the world's most ancient, holistic martial art forms, taught by John since the last decade in the city.
"Every movement taught in kalari has a self defence technique embedded in it, the application of which we teach in later stages. I think kalari teaches courage and confidence to face challenges, and for women especially, it gives not just physical, but emotional strength as well. It keeps them agile," says John.
That's an aspect of martial arts that most women agree with. But as with other art forms, it's the individual experience that remains the driving force.
For instance, Anu Hasan, actor and TV anchor, who has been learning kalaripayattu, says, "What fascinated me most about kalari is the inherent grace of the art form. The movements felt more like dance." Hasan trains under Dr. Kannan Pugazhendi, director of the fitness academy and sports medicine centre, Fitness Foundation Academy (FFAMY) at the YMCA. "Kalari, or any other martial art for that matter, is about the pursuit of perfection. It is about harnessing your aggression to evolve into a better human being," he says.
A sentiment echoed by Shihan Hussaini, karate exponent for the last 32 years. "A common misconception among women is that learning a martial art form makes them more masculine. So initially, there was a lot of resistance towards karate. But in the 1980s, when crime against women began to increase, it became a viable and necessary option," he says.

Hussaini was instrumental in making karate accessible to women, with his special self defence capsules, the P3 system (on using the pencil, pin or chilli powder for self defence), teaching karate through touch for visually impaired girls, and even karate in churches. "Out of the P3 system, it was the chilli powder that became really popular, especially with the support of Reshma Sharma," he adds.
Sharma, a karate teacher now, who was Hussaini's student, won the international lifetime achievement award in 2001 from Equality Now, a US-based organisation for the empowerment of women, for her work in propagating the use of chilli powder in self defence. "I was three years old when I was forced to join a karate class, but soon it became my passion. I started learning under one of Hussaini's students initially, and then from Hussaini himself. And since the last 19 years, I have been teaching it."
Perhaps equally popular is the Chinese martial art form tai chi—a reason for George Thomas's eventual change of interest.
A karate teacher for several years, Thomas encountered tai chi for the first time in 1983. "It was a long wait from '83 to '95, when I finally had the chance to learn under the grand master himself, Fu Sheng Yuan.
Since 1997, I have been teaching this form in the city," he says. Specialising in the soft form of tai chi, Thomas has centres in six major cities across the country. "Women, especially, take to tai chi quickly. The grace and subtleness of the art appeals to them."
While the reasons for choosing the arts may differ, the resounding belief in the importance of martial arts resonates in the minds of these women.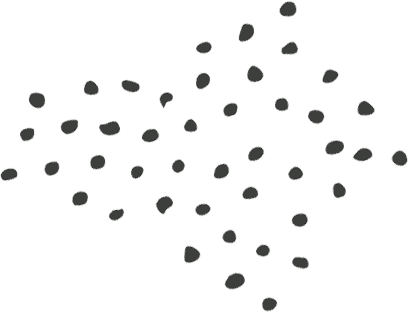 This track sure has been a blessing for several enthusiasts in the city, and elsewhere. For Vishwanath Thindlu Krishnappa, 28, from Bangalore, it has helped in pursuing his dream. "I got interested in racing in 1999, when I saw a few people racing on a dirt track near my village. Though I had little support from my family, I began to race, and now I race in India and abroad," he says. A Champion of Champions in 2005 UCAL-Rolon, Krishnappa is part of Team Yamaha, and runs a finance firm in Bangalore.
In close competition with Krishnappa at the UCAL-Rolon this year is Preetham Dev Moses, 25, the racer who shot to fame in his debut year in 1999. "After I completed my 12th standard exam, I went with a friend to watch a race. That very year, I participated and came second in the MRF National Championship. And in 2000, I was part of team TVS," says Moses. Working for Airtel as an HR Executive, Moses seems to be the popular choice for the UCAL-Rolon this year, and he is also the overall second at the Asian Championships Malaysian Super Series this year.
"When you see the red lights during a race, there is a moment when you think, 'Do I really need to do this?'. But once the race begins, the speed and thrill of the sport is just something else," says Moses. Though racing is considered a dangerous sport by many, Moses begs to differ. "I think it is more dangerous on normal roads these days," he says, but is quick to add: "There are a lot of precautionary measures taken during races, and the organisers are extra careful about avoiding accidents."
At the UCAL-Rolon Championships this year, no expense has been spared in making the race comfortable and user-friendly for both participants and spectators. "The track has been re-laid and despite the weather, the bikers have had no problems. The event is bigger and we have had a good turnout of spectators, most of them evincing an interest to join the races," says Kumar. "Chennai has always been the home for racers, and most of them have begun their careers here."
Zipping ahead with aplomb, Chennai's young racers are neither oblique nor abstruse about their passion. For them, it's all about the speed.