Originally published in India Today
There is life in trees; subtleties, too, if you pause to notice. Like this, for instance, shared by someone who did make the effort. "This is is the Rain Tree, primarily from Brazil. Small insects that live on this tree are known to secrete a fluid. So when you stand under the tree, you feel little drops falling, the reason for its name."
It's only when someone is diligently pointing out the differences in trees, that a big green entity suddenly disintegrates into several distinctive identities. Nizhal (meaning shade), an NGO that began a couple of years ago, has been giving trees a shape we seldom saw before.
"The vision of Nizhal was to not only create awareness, but to bring people closer to trees and to look at them in a new light," says Shobha Menon, one of the founders.
As a freelance journalist covering social and environmental issues, Menon's relationship with nature and the city has been an ongoing one, which eventually saw a cohesive fruition in Nizhal, when a few enthusiasts came together in September 2005.

"Even before Nizhal was officially registered, we worked on a few greening projects, albeit in an informal manner. We felt the need to reach out to more people, which is why we decided to form an NGO," says Menon.
With advisors, trustees and interested volunteers, Nizhal's vision has grown to encapsulate various projects, such as tree planting, tree surveys, greening programmes, workshops, advocacy and the popular Tree Walks.
"When we were wondering how best to conduct tree surveys in various localities, one of the members suggested we conduct tree walks to initiate the help of volunteers. We conducted our first walk in Besant Nagar and, before we knew it, the walks became a huge hit," says Menon.
"Our vision is to promote tree culture in urban areas, and we try to do what we can to the best of our abilities," says G. Dattari, former chief urban planner, CMDA, and one of Nizhal's advisors.
The walks are not just simple and accessible, but are customised to suit each group. "We make sure that we choose our resource persons carefully. If the walks are for children, then the motive is to make them feel enthusiastic about trees. If there are adults, then the treatment is different; the information is spiced with a bit of mythology, history and literature," says Menon.
Along with trivia about trees (did you know that the Gulmohar is originally from Madagascar? Or that the seeds of the Pongamia tree are used to make bio-diesel? Or the Junglee Badam's botanical name actually translates to Stinky-Stinky?), the walks also sensitise people about issues of abuse.
Resource person V. Arun, an environmental science teacher at KFI (Krishnamurti Foundation India), has been conducting nature walks as part of the school's outreach programme, even before his association with Nizhal.
"In the last couple of years, the interest, concern and relationship with nature has grown phenomenally, and people discover that trees are interesting after all," he says.
In fact, one of their core members was once a participant on a walk. "The first time I went for the walk, it was out of plain curiosity, as it was a novel concept. We hardly know anything about trees in our neighbourhood, though we might know of other exotic species we have seen on TV.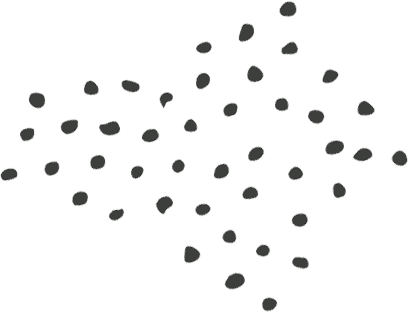 So the walks gave me a chance to learn a little more about the nature that surrounds me," says Mahadevan Subramanian, an equity research analyst with Irevna. Today, Subramanian looks after Nizhal's website, manages the e-groups and is involved in building the 'Friends of Trees' network.
Divya Ramesh, a Zoology graduate from Stella Maris, has been with Nizhal since its inception. "My interest in wildlife and nature, and the need to conserve both, brought me to Nizhal.
I primarily helped with the coordination of the walks, that included organising the resource person, advertising in local papers and bringing a group together," she says. While Ramesh handled the coordination of the initial walks with Menon, they admit that it was a challenge to conduct them at regular intervals.
But with volunteer Usha Hari's participation, the walks now have a stable arrangement. "It's been only a couple of months since I began, but we make sure that walks are conducted once in two weeks. We are flooded with emails, and since we can accommodate a maximum of only 30 people in every walk, the demand is only increasing," says Hari, a homemaker.
"I always say that Nizhal's journey is serendipitous, be it the people who eventually find us or the programmes we initiate. It is more than just an organisation, it is a movement," says Menon. One we hope takes root firmly in the city's imagination.

>
Green Thumb
Apart from neighbourhoods localities, tree walks are conducted in Theosophical Society Gardens, Guindy National Park, Museum Grounds and corporation parks.
										
There is a walk every two weeks, for a maximum of 30 people, which lasts about an hour. There is a nominal charge of Rs 50. To register, emailnizhaltreewalks@gmail.com.
										
Learn more about your surroundings. Recognise tree abuse – nailed boards, hanging wires, tree guards eating into the tree, debris, etc.
									
To volunteer, write to nizhal.shade@gmail.com or log on to www.nizhaltn.org for more information